The Jujutsu Kaisen 0 the Movie will be released worldwide in March. I have translated my recent blog into English to share my thoughts with Jujutsu Kaisen fans around the world.
I went to see Jujutsu Kaisen 0 in two consecutive days, the first time at TOHO Cinemas Shinjuku, the center of screen 7, and the second time at TOHO Cinemas Hibiya, the center of IMAX. Both times were almost full.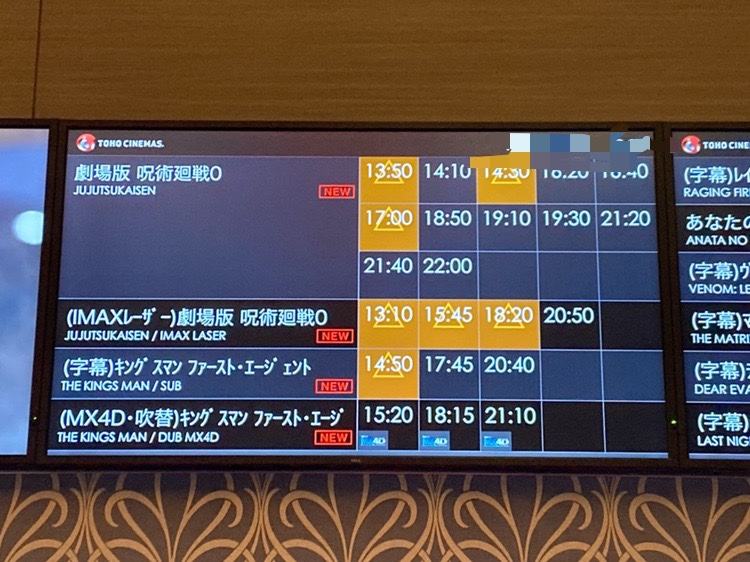 Jujutsu Kaisen 0
Introduction
When Yuta Okkotsu was a child, he saw the moment when Rika Orimoto, whom he had promised to marry, died in a car accident, and he was tormented by her curse. One day, Gojo Satoru, a teacher at the Tokyo Prefectural Jujutsu High School, come to see him. Yuta, who has been hurting people around him because of Rika's curse, transfers to Jujutsu High School to try to break Rika's curse.
At this point, the ratings on well-known review sites in Japan (Yahoo Movies, Filmarks, Movie.com) are moderately high, 4.0-4.3 out of 5.
I love episode 0
I personally like the story of the Jujutsu Kaisen Volume 0 much better than the main story.
The main episode, Yuji Itadori version, prefaces the curse with the fact that it is born from negative human emotions, and the enemies are plainly evil (meaning that they have a bad influence on many ordinary people from an ethical point of view, although there are sad events and complex human situations in the background. Of course, the backgrounds of the enemy characters can also be compelling and fascinating.)
In Jujutsu Kaiten 0, the curse that haunts Yuta is not necessarily out of negative emotions, but is complicated because of pure and innocent love. Teacher Gojo said "There's no curse more twisted than love." The quotes and zany emotions that you don't often see in boys comic are on full display.
In a word, it is an easy-to-understand story about the growth of Yuta Okkotsu, but the Yuta's motivation for growth is not "wanting to be strong" or a hot-blooded style, but rather a sense that he is passive and forced to do so by his background and bloodline, which I think is a little bit different character with the simple Shonen JUMP style.
But that's what really stuck with me. It was mentioned in the official fan book that the author was influenced by anime, boys comic, girls comic, novels, movies, and various other entertainment media. In a good way, I think it is a fusion of various essences and a respectful homage rather than a cliche. I think girls comic style the bittersweet scenes are not often depicted in the Yuji's mainbody story.
The setting is Japan, and the fact that sorcerers work behind the police cases caused by a curse that the police can't handle, is another compelling point.
Review
The first time I saw it, I had too high expectations, or maybe it was because it was shown in a regular screen, I couldn't settle down to watch it. However, the second time I saw it in IMAX, I was very immersed with the sound and images optimized. I was moved that the world of volume 0, which I like more than the main story, was released in a theater in the best way.
It inclides pure love (first love), adolescence, friendship, growth, battles, horror, bittersweet boy meets girl, beautiful scenery, etc., all the best parts of entertainment, but it is completed as one story. Again, I realized that the volume 0 plot was extremely well written.
It was easy to understand for the first-time viewers, on the othe hand, there were additional cuts for fans of the original comic and the TV anime, gathering all-star just like Shonen Jump. The music was as cool as TV version, with beautiful and clear BGM selected for the quiet scenes. The flow of the opening title reminded me of Ghibli or Makoto Shinkai.
It seems to be some controversy regarding the voice of Yuta Okkotsu (Personally, I hope he wiuld have been acted by a male voice actor). However, since the Jujutsu Kaisen itself is a respectful homage to Evangelion and the author directly nominated Emi Ogata, I guess it was the right choice. It was good to express Okkotsu's wide rane of emotion and instability, and his growth from a boy to a young man.
The scene of breaking Rika's curse was very moving even though I knew the content of the story.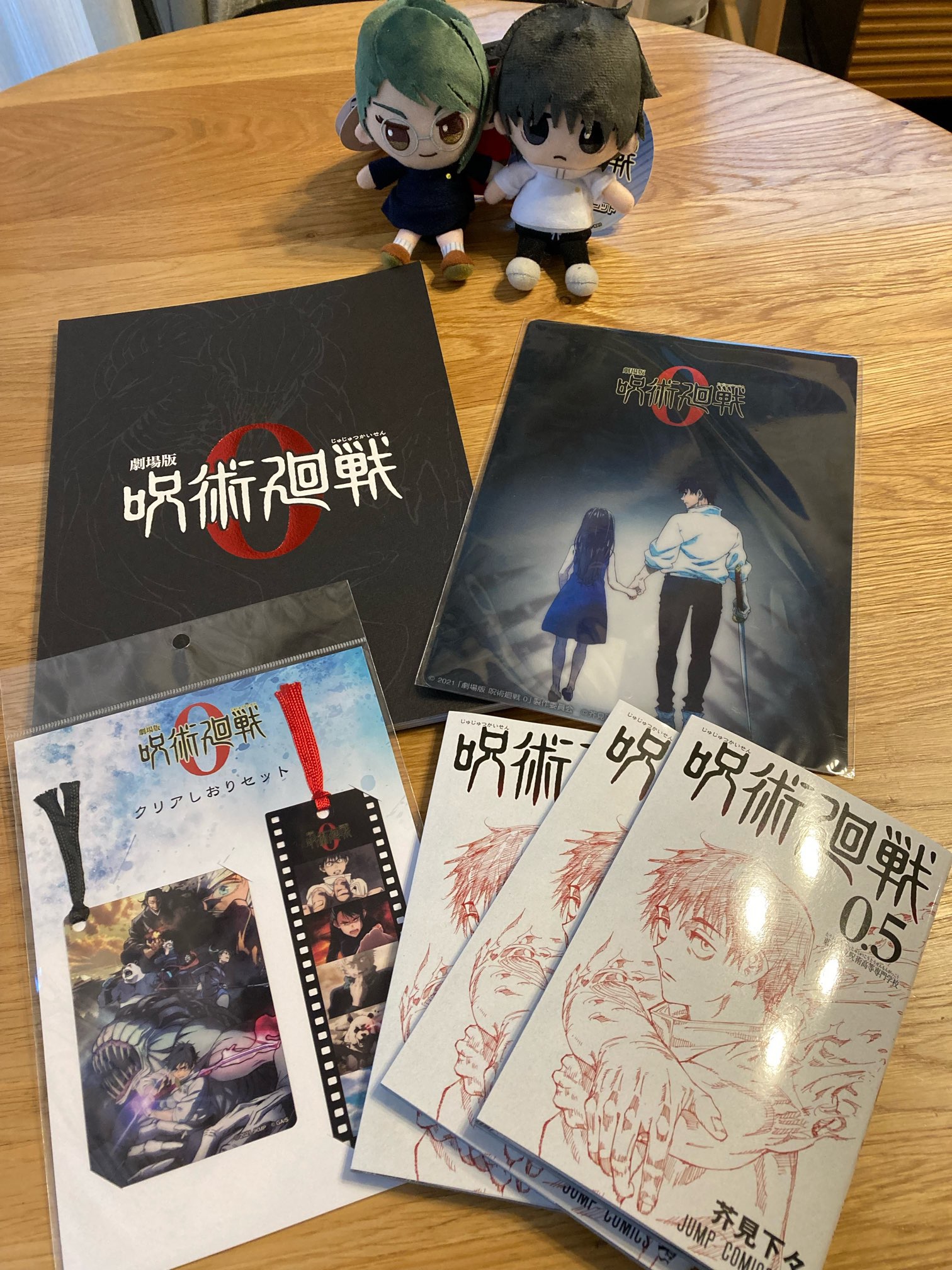 Points I thought were not good enough
The quality of the work is very high, including the drawing level, but if there is room for further improvement, I would say following 2 points. (1) Yuta Okkotsu's eyelashes were in the training scene with Maki was a little disappointing, and (2) the ending credits were a little long. Both theme songs "Sakayume" and "Ichizu" are very nice, but I feel that it would have been better to focus on one of them and play one during the play.
Other than that, I think it was almost perfect.
Summary
In general, I was highly satisfied with Jujutsu Kaisen 0 the Movie. I can only express my gratitude to MAPPA, the production team, and the cast for finishing the work with such high quality on a tight schedule, and I will support (and charge for) them as much as possible.
Soliloquy
Maki from 0 is really cute. She was the queen of tsundere character. 0 was a dazzling adrescence. The classroom scene between Yuta and Maki was bittersweet.